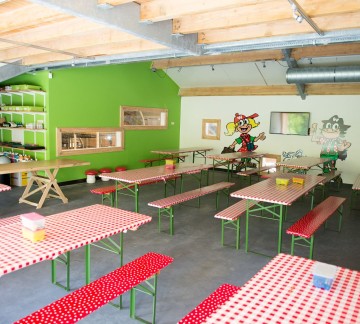 During the school holidays you and your friends can go to the Kidsclub. Every morning we begin with some cool dances and afterwards we do some craftwork.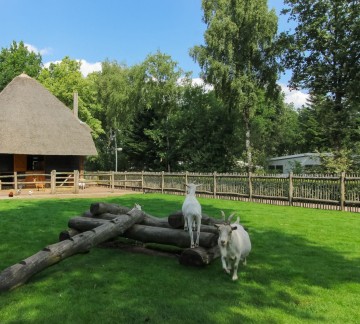 One of the coolest things of Camping De Wije Werelt is the children's animal farm with playground. Here you can hug the goats, pet the rabbit and feed the chickens. In the 'Veluwse hooiberg' (haystack) you'll see where the goats, chickens and the rabbit live.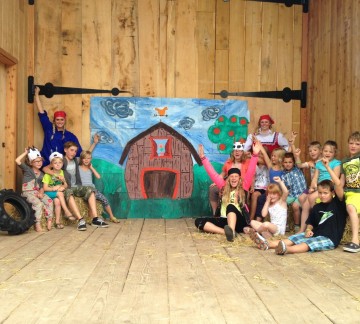 In this terrific amphitheatre every night during the school holidays a cool kids theatre show is performed. Every night Wout and Willemijn enjoy the funniest adventures. Together with their friend Trui and all the kids from campsite De Wije Werelt you can enjoy half an hour of good fun before you go to bed.
The theatre is also the meeting point for all other recreational activities.
.