See wild animals with the ranger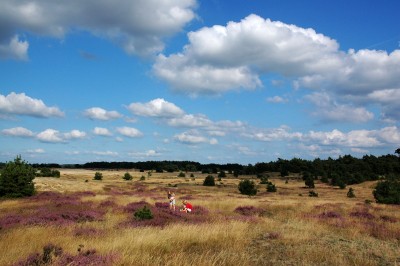 4 km from De Wije Werelt you will find a place where you can observe a lot wild animals, "Hindekamp" near Ede. Since years you can go from the camping to that place with a ranger with a bicycle. The ranger can tells you everythinh over the wild animals. More information at the front office.
Mating season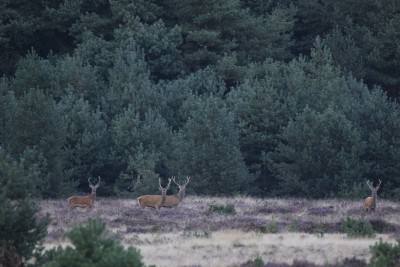 Just before mating season, which starts every September and is also known as the rut, everything changes. The stags leave their herds and head off alone. This change in behaviour is caused by changing hormones. The testosterone coursing through their bodies also leads to physical changes. They become more muscular and grow long hair around their necks.
The Veluwe Nature Center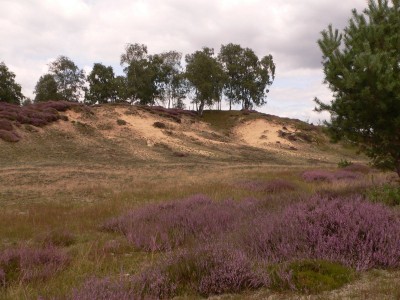 The Veluwe Nature Center is located in a beautiful and versatile area: on the edge of the North Ginkel on the agricultural clove "De Hindekamp". The variety of heaths, forests, pools and peas ensures rich flora and fauna. In addition to these natural elements, the two sheep shovels, the tombs and the Belgians monument are worth a visit. In addition, there are many possibilities for walking and cycling.