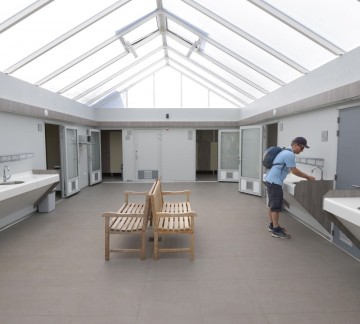 Our modern and well maintained sanitary blocks with floor heating are a nice place to be. The children are well thought of too; heated baby bathrooms, children's toilets and family showers.
From your pitch it's never more than 150 metres to the closest sanitary block with dish washing place. During the school holidays the sanitary blocks are continuously checked and get cleaned up to four times a day. The sanitary was judged 9.3 by the ANWB!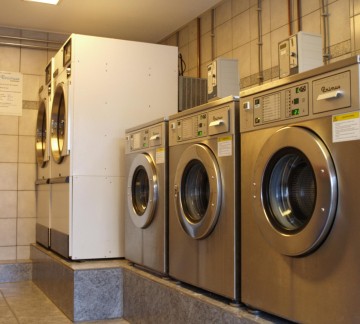 The Launderette is supplied with the most modern washing machines, dryers and spin-dryers. There's a fold and iron facility as well. At the reception you can get an iron for free. Which means lots of comfort during your holiday and no loads of dirty washing to take home. Tokens can be bought at reception. Washing costs € 5,-, drying € 2,- and the spin-dryer takes € 0,50 coins. The washing machines get washing powder automatically.
Opening hours: Daily open from 7 am – 11 pm